The KNX Association offers special rebate actions throughout the whole year. In order to be informed about these actions and to get the related voucher code, you need to create first a MyKNX account.
Create an account on https://my.knx.org
Initially, only your personal contact details are required.
Once logged in, make sure you complete all contact details in Account > Profile and you activate your eNews option. Check your SPAM filter as our eNews might land in there.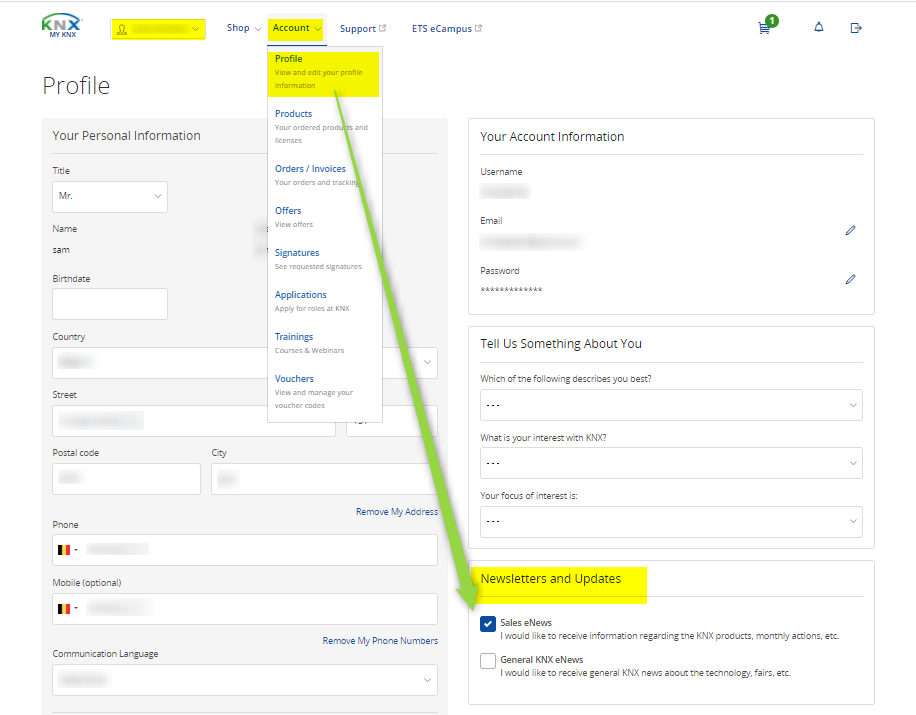 Example of such a rebate action with voucher code.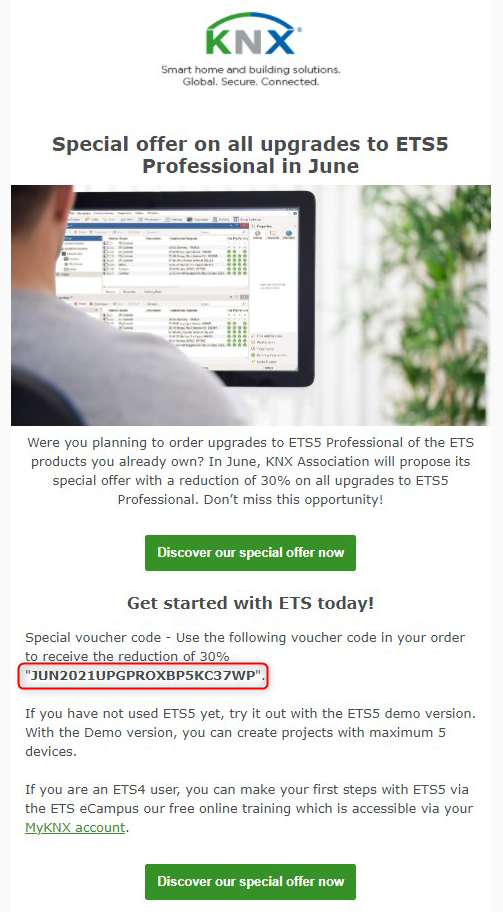 Check voucher validity
With the email, you will receive a voucher code like in this screenshot.
Either use it directly or register it to your voucher page and use it later following this procedure
How to add a voucher to your order.
Check the validity of the voucher and use it before the due date Locate your vouchers
If the vouchers' validity is exceeded, our system will not accept the code during the online order.
There is no rolling back possible.