The working panels (Buildings, Topology, etc.) have a list view on the right-hand side.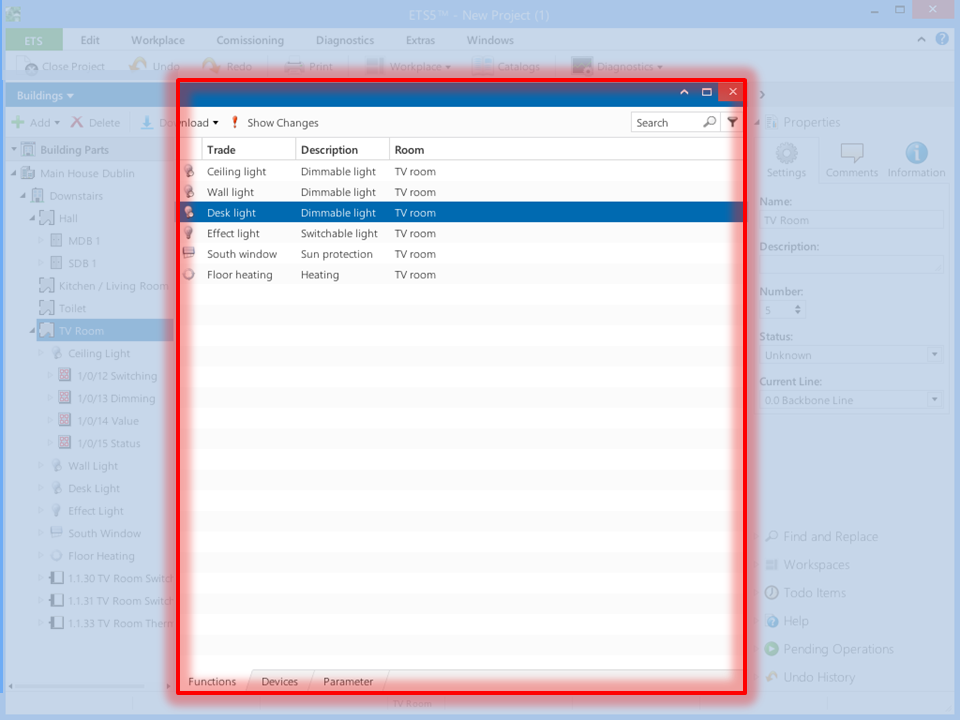 Tabs
A list view has several levels (or tabs) which can be selected at the lower edge.
Depending on the selection made in the Tree View, the names of the sub-elements or assigned elements will be displayed in the List View (e.g. Building Parts, ... / Areas, Lines, ... / Main Groups ...). A List View can also be customized, for example, the order of the columns.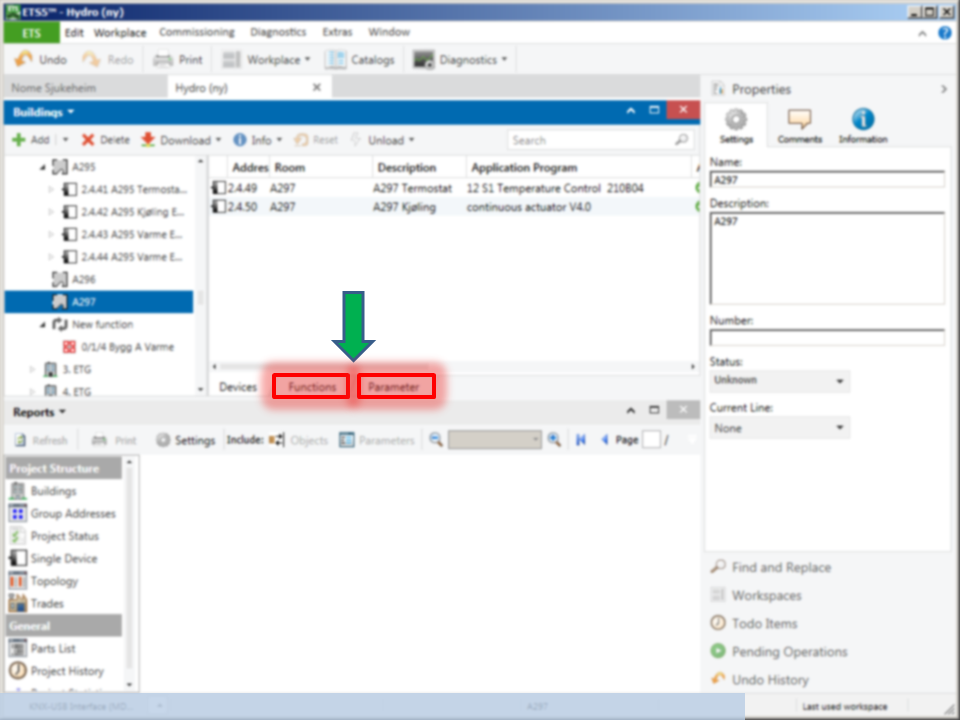 The first tab level always has a "content-related" name (such as Group Objects when a device is selected in the Tree View). It is possible to switch between functions using the additional tabs 2...n (see image at left). This is necessary to set device parameters on the Parameter tab, for example (when a device is selected). If needed, the device plug-in software will open. For details see Devices & Parameters.
Tree View Selection

Room in the buildings view
Area in Topology
Device in the topology

List view

Lists all Devices in that Room
Lists all Lines in that Area
Device Group Objects

Functions
You can edit individual (editable) elements directly in the list view either by pressing F2 (for an editable text, e.g. the Group Object Description in the topology) or by clicking directly on the editable field with the mouse. A drop-down field with available values will open, e.g. the Group Object Priority in the topology.
You can browse through the elements or levels conveniently by double-clicking on the icons (and only on these). The icons are generally located in the first column. Example for the Topology root element:

| | | | | |
| --- | --- | --- | --- | --- |
| Area | Line | Device | Group Object | Group Address |
| | | | | |