In the metadata section, the following project information can be read and/or set:
Image
Status
Statistics
Tags
Archive location
All metadata information is part of the project, and it is included when a project is exported.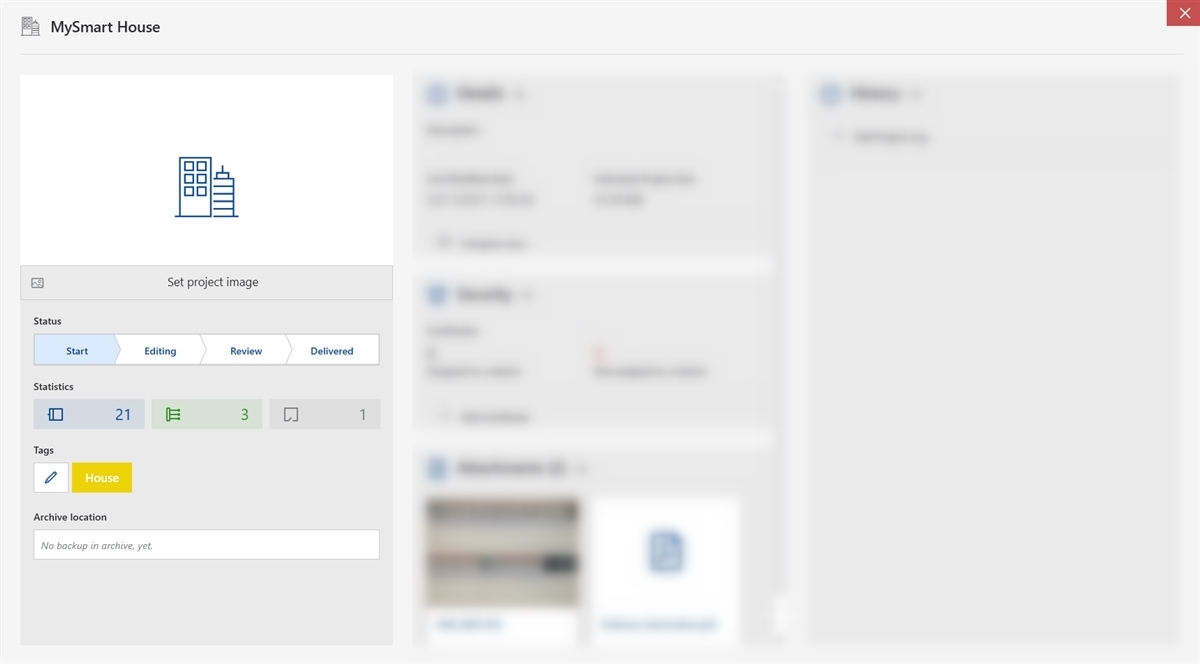 Image
To set the project image, hover over the 'project image' section and click the 'Set project image' and select an image file.
File types accepted: JPG, JPEG, PNG, BMP and GIF. For optimal scaling the maximum image size shall be 1200x750 (width x height), consequently the image ratio is 1.6.
When a project is exported, only the scaled image is exported alongside with the project.
Status
In order to classify a project, its 'Status' can be set by clicking the respective area. There are four possible status values:
| | | |
| --- | --- | --- |
| Status value | Description | How is it set? |
| Start | When a project is created, its status is set to 'Start'. | Automatically upon project creation or manually |
| Editing | To indicate that a project is being edited. | Manually |
| Review | To indicate that a project is being reviewed. | Manually |
| Delivered | To indicate that a project has been delivered. If it is set, it locks the customer adjustable parameters from modification. | Manually |
Statistics
The information shown here displays:
Total amount of devices in the project (regardless of the individual address assignment)
Total amount of lines in the project (backbone and main lines are also counted)
Total amount of rooms in the project
Tags
To set tags to projects, click the pencil button. This opens the tag manager.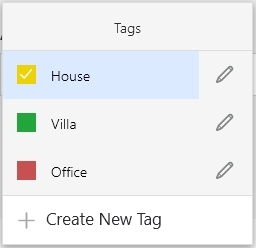 To assign any existing tag, click the respective entry from the list. Multiple tags can be assigned. To edit an existing tag, click the pencil button next to the tag, which opens the tag editor.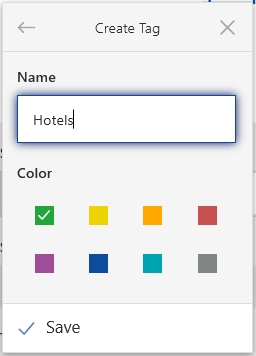 Within the tag editor, the name and the color of the tag can be defined. To create a new one, click the 'Create New Tag' button.
Archive location
The breadcrumb navigation in the location indicates the location of the project. Clicking any of the breadcrumb navigation elements redirect to the clicked location.