In order to work on projects that have been archived with ETS5 directly into ETS6, without having to export them from ETS5 first, you can use this feature.
This will convert any selected project to the ETS6 project archive format and then it will automatically back it up to the default Project Archive folder.
Please note that if you convert an ETS5-archived project to ETS6-archived project format, then you cannot reuse it in ETS5. Therefore, if you would still like to be able to edit the project with ETS5, it's recommended to have a backup of those files before you convert your project archive.
How to use it
Open the 'Data Storage' section from the 'Settings'.
Click the button 'Convert ETS5 archive project(s)' and select the archived projects that shall be converted and backed up to the ETS6 Project Archive.
The selected archived projects are being converted to the ETS6-archive project format, backed up to the ETS6 Project Archive directory (i.e. they are not available in the ETS6 local projects) and deleted from the ETS5 project archive directory.
This can be done for multiple projects at once, just press and keep the CTRL or the SHIFT button and select multiple archived projects.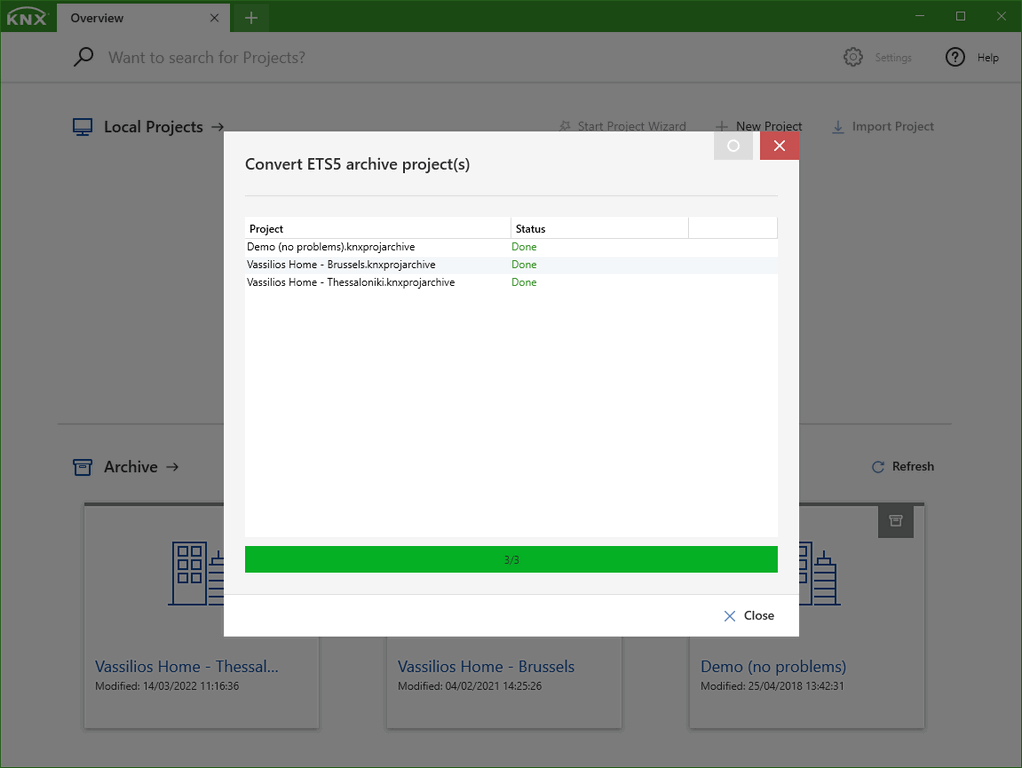 To be able to work on those projects, one can 'Restore' them from the Project Archive.