This article covers the following topics:
1. Membership
From not-member to KNX Member
Membership types available from the beginning:
Interested Party (certification is not possible).
Licensee
Shareholder
Available membership upgrades:
Interested Party > Licensee.
Interested Party > Shareholder.
Licensee > Shareholder.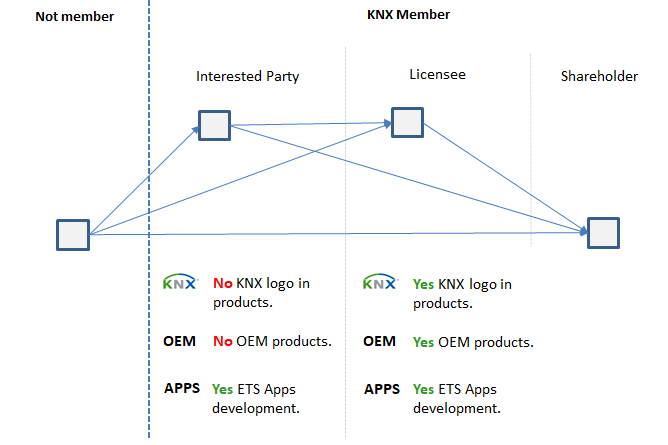 Membership comparison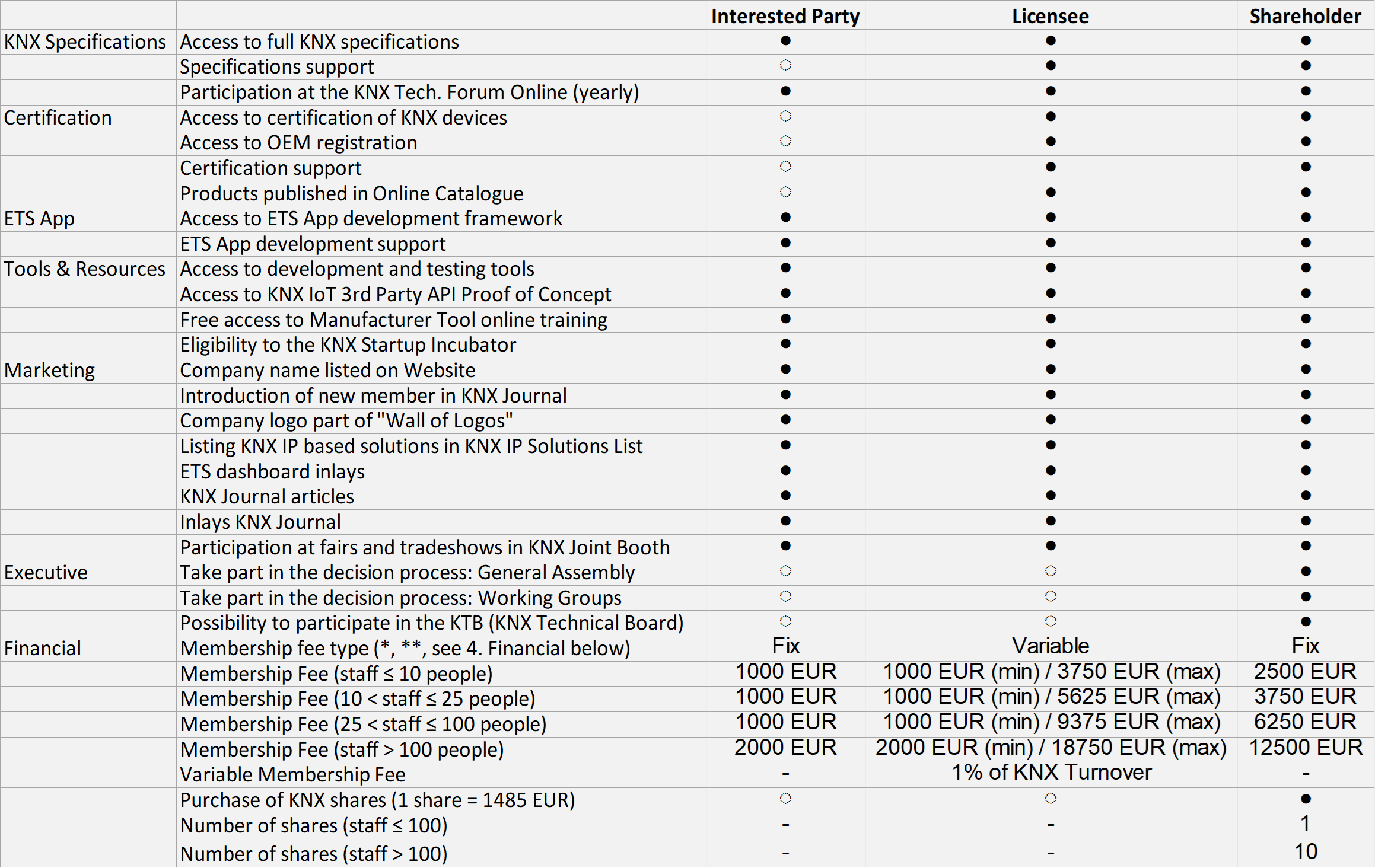 (*) Membership Fee invoices are issued in March (Fix Membership Fee for Interested Party and Shareholders, and Minimum Membership Fee for Licensees).
(**) When 1% of the sales figures exceeds the already paid annual fee, the rest is invoiced to the licensee at the end of the year.
2. Development
How to approach KNX development (options)
Acquiring OEM products ('Derived' from existing 'Certified' products).
Using existing Certified System Components (KNX Stack + Physical Layer).
Full development (own solution using specific certified components, such as a TP-UART, or developing from scratch).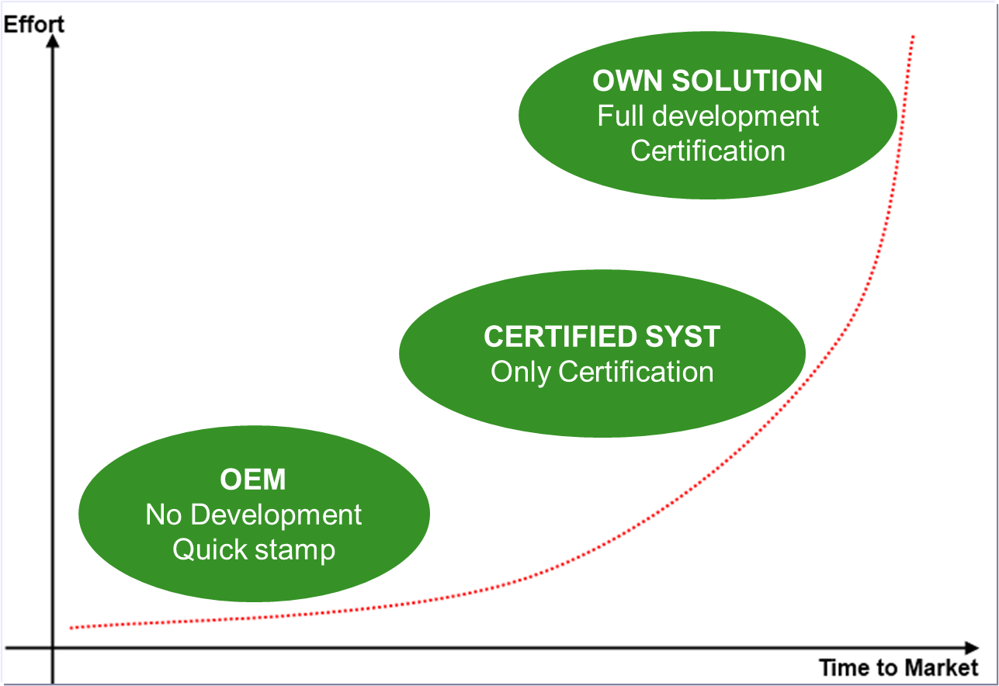 Comparison
There is an inverse correlation between the development/certification effort and the financial investment in components.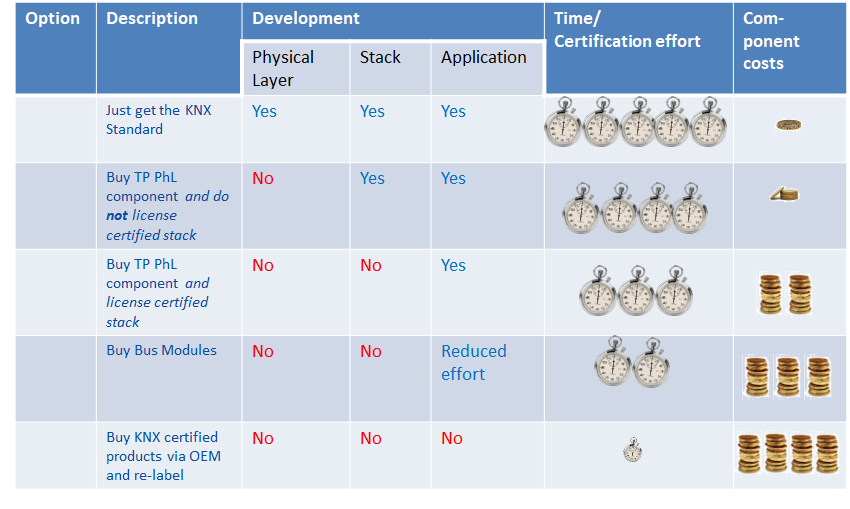 3. Certification/Validation
Certification
Procedure described in Volume 5 of the KNX specifications. Various types:
Application Product (i.e. Dimmer actuator).
Basic Components (i.e. TP1 power supply).
System Components (i.e. BCU).
System Devices (i.e. USB).
Validation
Various types:
ETS Apps.
Device Configuration Apps.
Certification Process
From unregistered to certified:
Register new Hardware/Software (KNX Association).
Obtain REGISTERED database.
Test the device at an accredited KNX test lab.
Submit the positive test result to KNX Association (done by KNX test lab).
Obtain CERTIFIED database.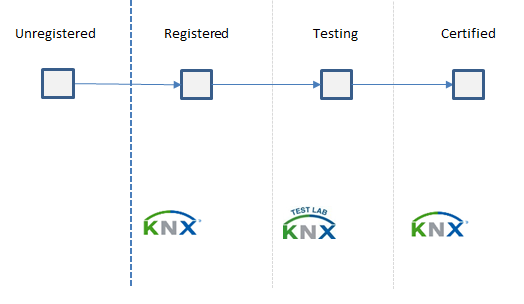 Validation Process

From unregistered to validated:
Request ETS App developer status.
Submit App (upload required file).
Manual validation (KNX Association).
Publication in MyKNX.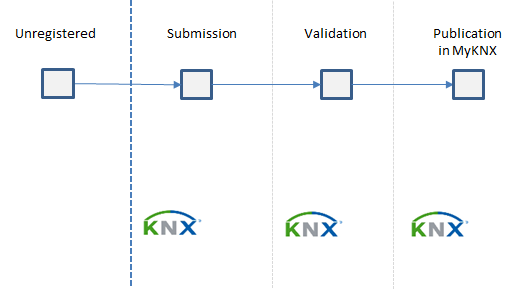 4. Financial
Initial Fee
Companies pay first membership fee to be accepted as a KNX Member.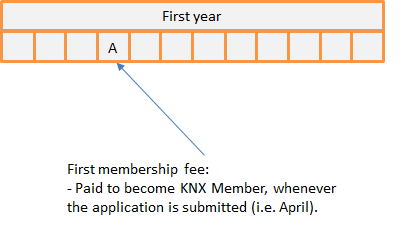 Regular membership fees
Fees are requested to be paid right after General Assembly (normally, February-March).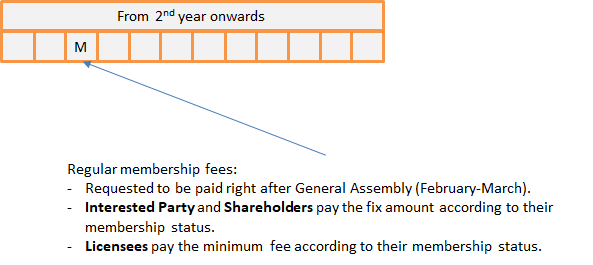 Licenses pay variable fees.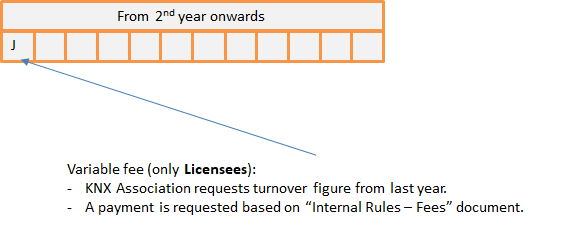 Certified Products Surveillance fee
KNX Members with certified products pay a surveillance fee for their certified products. See Registration fees.