Working with ETS essentially involves the three main elements of tabs, windows and dialogs.
1. Tabs
Tabs make it possible to switch between different views. ETS has the following tabs.
The figure shows the first tab, Overview, and the associated visible area when active.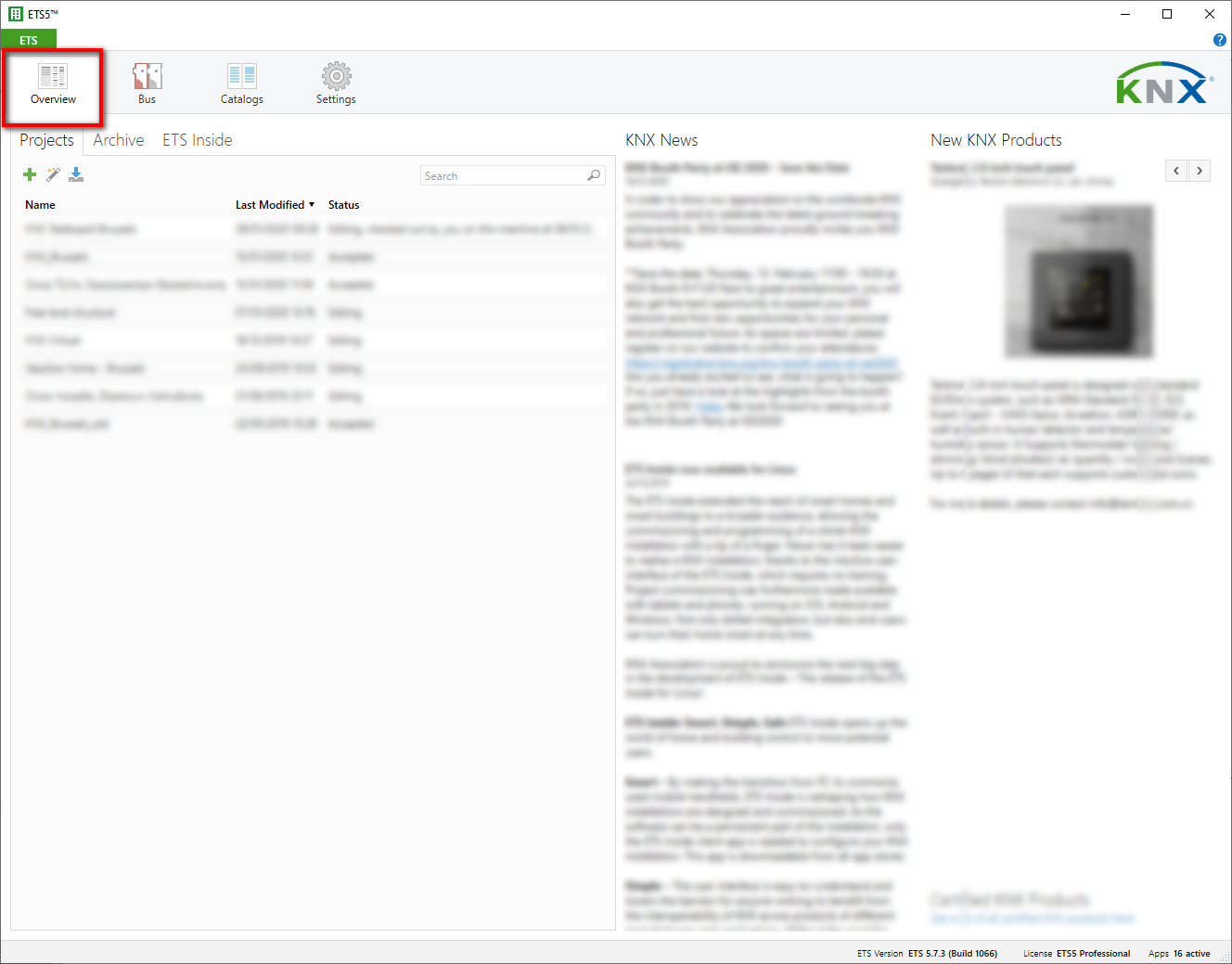 2. Windows
Most tasks in ETS are done in the working panels, which are simply called windows in this help.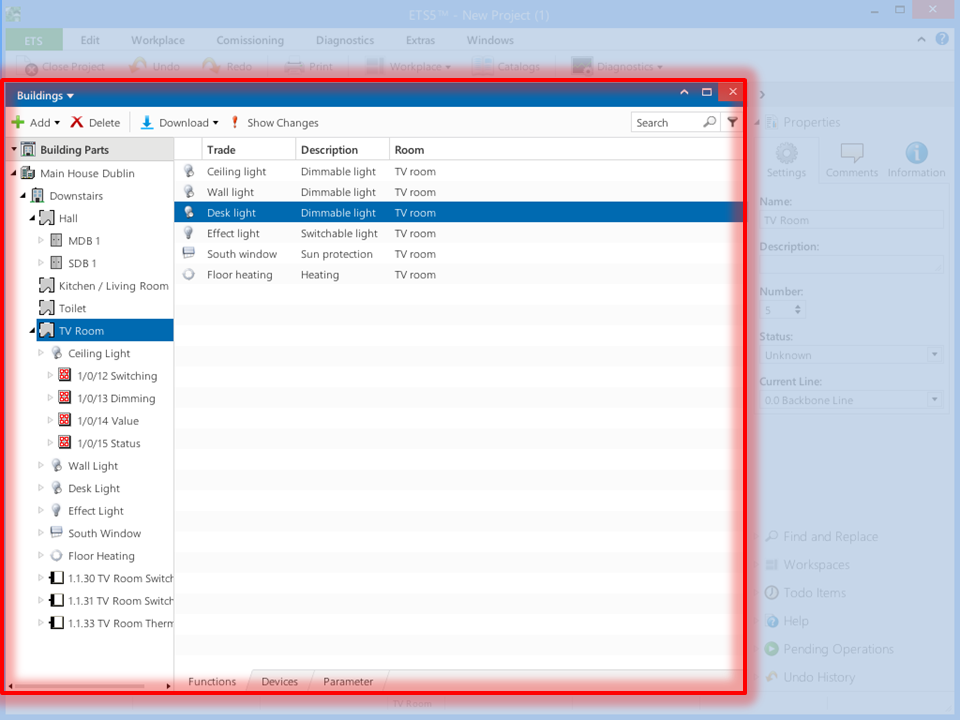 Dialogs
In some cases, there is no separate window for a task. Instead, a special dialog is opened in which you can make settings, enter names or view messages.