Go to MyKNX and login to your account to download ETS5.
Go to the section 'Account-->Products'.
Choose the ETS5 licence you wish to activate and open the details via the small arrow on the right side.
Click the 'Download software' link. The download starts.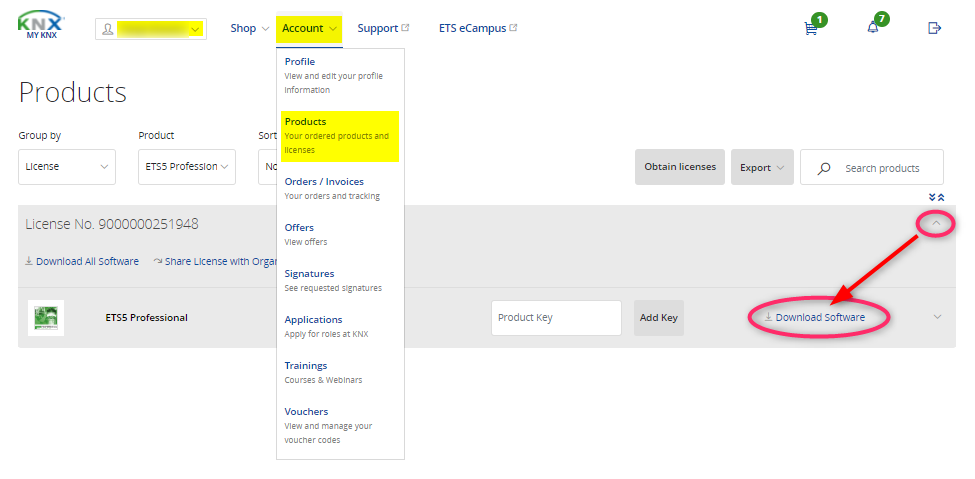 5. Locate the downloaded zip file that contains the ETS setup file.
How to locate the download folder in...
6. Extract the content of the downloaded zip file and run the 'Ets5Setup.exe'
7. Follow the steps of the ETS5 installation wizard.
Make sure that your computer meets the hardware and software requirements before you start the installation.