This section lists all registered ETS Apps. In case no ETS Apps have been registered so far, the list remains empty.

In case at least one ETS App has been registered, the following App information is shown: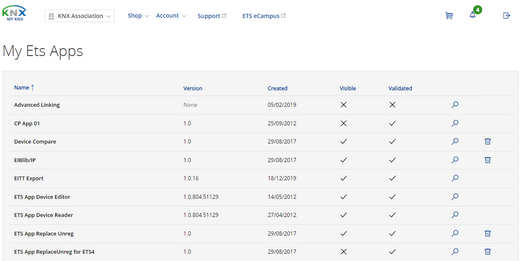 Name: used in the KNX Online Shop
Version: latest validated version
Created: initial registration date
Visible: indication whether the App is visible in the KNX Online Shop
Validated: indication whether there is at least one version being validated
By clicking the

icon it is possible to edit information concerning the App, filled out upon its registration.
This is procedure to make an ETS App available in the KNX Online Shop: