This article describes how to make ETS Apps data exports as an App developer. 
Browse to the page My account -> My ETS Apps -> Exports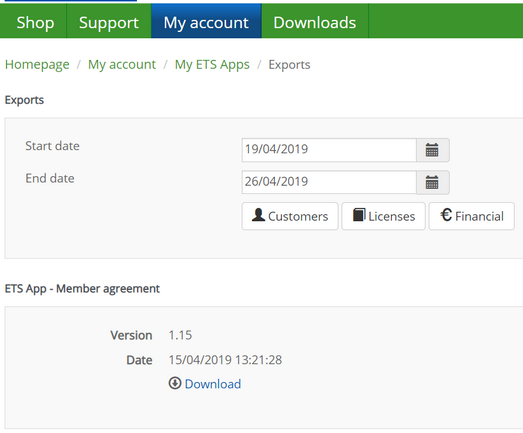 To export your data select a time frame from the date pickers and then click one of the buttons below, according to the export type.
Customers
Licenses
Financial
In case the export buttons are grayed out contact us via a ticket or via email.