This article covers the following topics:
Background information
There are two ways to have an Application Program replaced in ETS (minimum ETS5):
The 'Update Application Program' allows to replace registered/certified ETS4 or higher Application Programs by Application Programs with a higher version number. This is the standard use case and requires an explicit action by the ETS user (e.g. after the higher version has been made available in the online catalog by the KNX manufacturer).
The 'Replace Unreg' App allows to replace an Application Program with another Application Program that has the same Manufacturer and Application ID, regardless of its certification status. This the KNX manufacturer-specific use case, e.g. to replace an unregistered Application Program that has been imported in ETS for test purposes (via a Manufacturer Tool test project) during development.
The advantage (for both) is that the configuration of the source device is persisted after the replacement.
Activation
Follow these instructions in order to activate the app:
Use of the Replace Unreg app in ETS
Initial situation in Manufacturer Tool for the Application Program to be replaced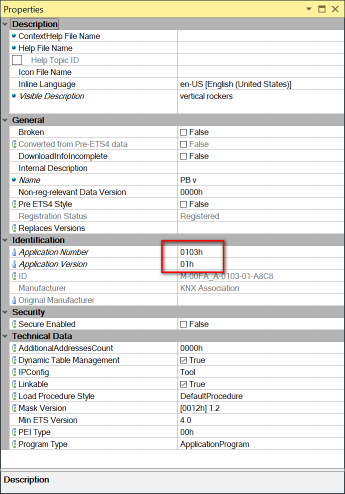 Initial situation in ETS for this Application Program


Manufacturer Tool: the replacement Application Program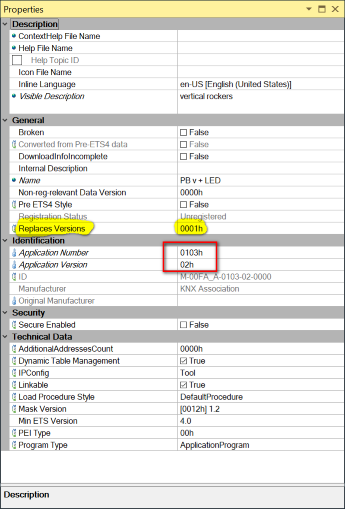 Replace the Application Program in ETS5:
Import the test project created in the Manufacturer Tool for the replacement Application Program.

Copy the device from this test project into the project containing the device with the Application Program to be replaced.

Open the device Properties/Information/Application tab and click the 'Update' button.