It is possible to see or define the project properties by hovering over the project and by clicking the 'Details' tab. This section contains six sections for the purpose of making all project-specific settings.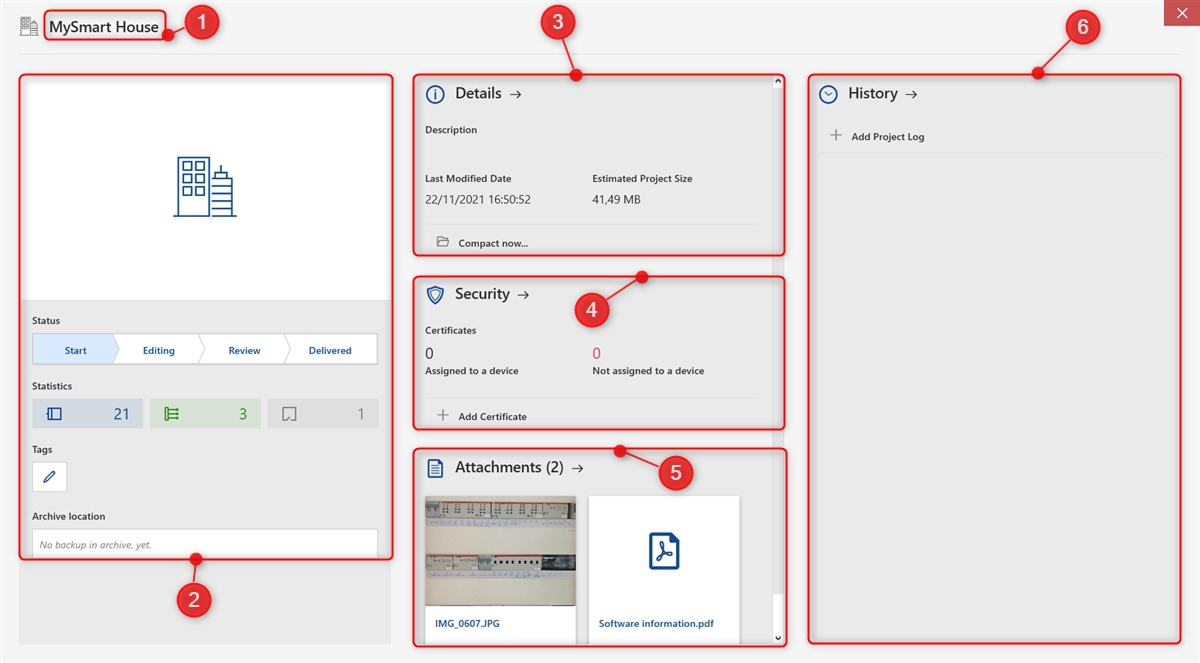 Name (to edit it, hover over the name and click the pencil icon)
Note:
The 'Details' tab is always visible, but not editable for locked projects. If a project has been password-protected (e.g., projects with KNX secure devices), then it is only possible to see the project details once the password has been entered.