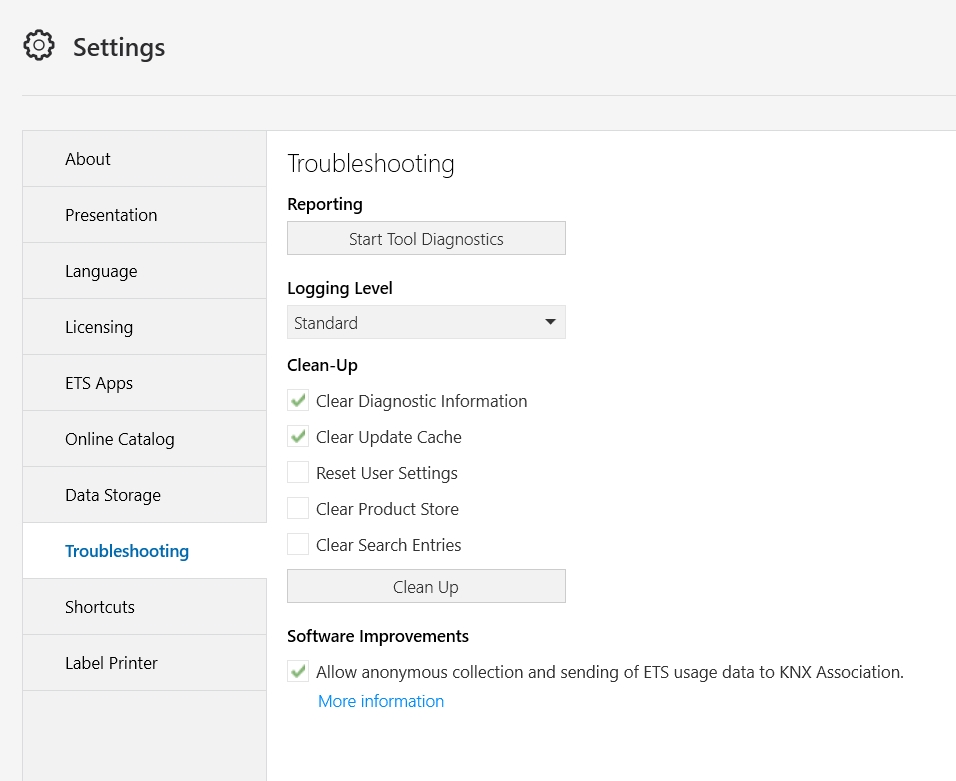 This wizard is used for collecting all relevant ETS information to be used during possible support cases. Through a number of wizard steps grouped by tab, the user can enter the data one wishes to include in the resulting export.
If you want to submit a support case to KNX Association, it is advisable to first clear up all diagnostic information before reproducing a problem. This will help the KNX Support team to analyze your problem more efficiently.
There are six different steps which are checked during the Tool Diagnostics:
Operation
To collect diagnostic information, select 'Collect diagnostic information'. Check the field 'Print diagnostic output' if you want to print out the diagnostic information, or check 'Export diagnostic output as ZIP' to export the diagnostic output in a compressed ZIP file.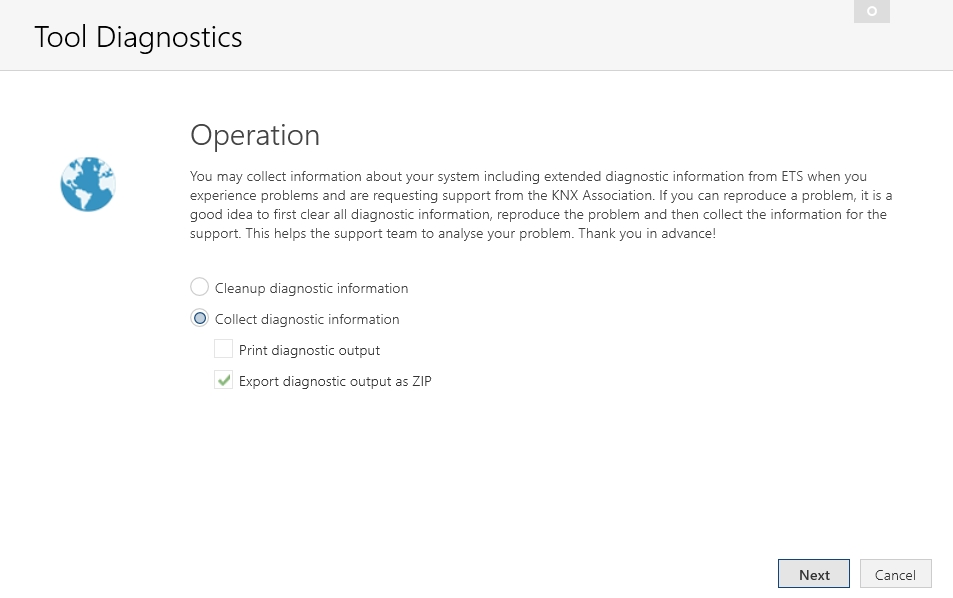 System
To analyze the problem, KNX needs the system configuration settings of the PC, on which ETS is installed. If you do not want to send this information, just uncheck the 'Include system information' checkbox. Please note that no private data is collected.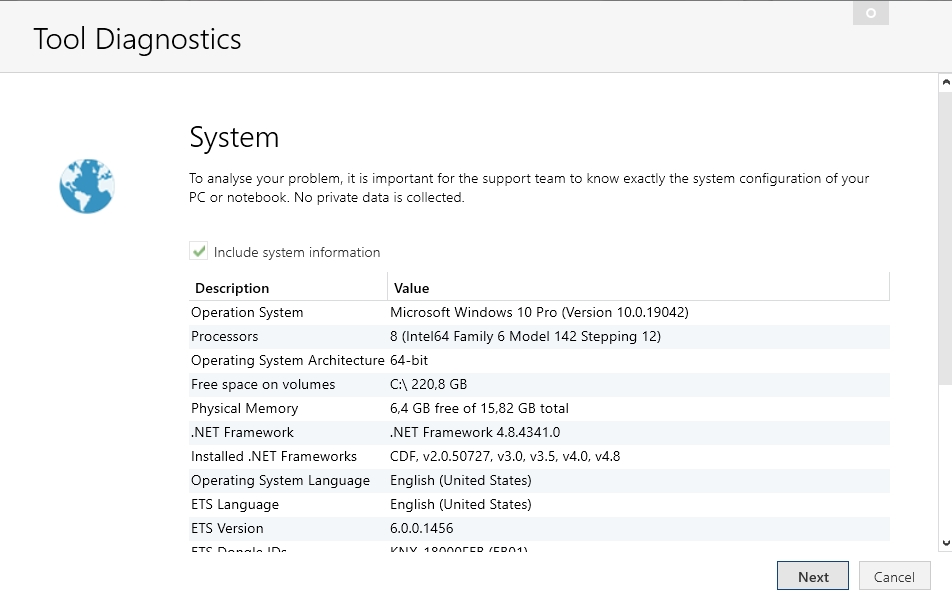 Diagnostic files
ETS and your operating system write information about possible problems that occur at runtime into log files. When checking these fields, you will provide the KNX Association's support team with more information to analyze your problem(s).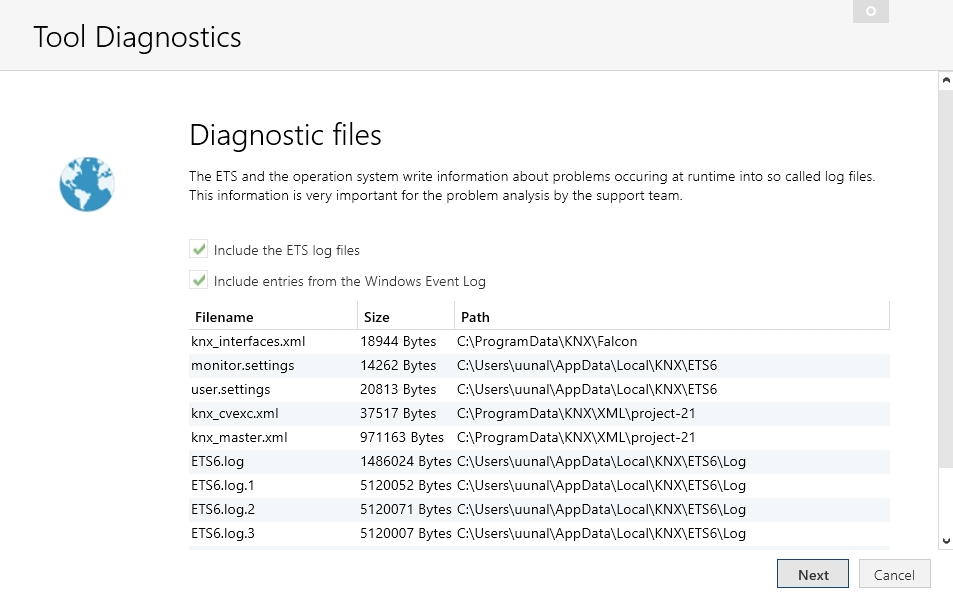 Licenses
In order to analyze the problem, it is also very important to include information on your active license(s). The information about the installed licenses helps KNX Association to identify installation issues and licensing problems.
By exporting license information, you will not deactivate active license keys. The export function will simply export information on licenses currently valid on your machine.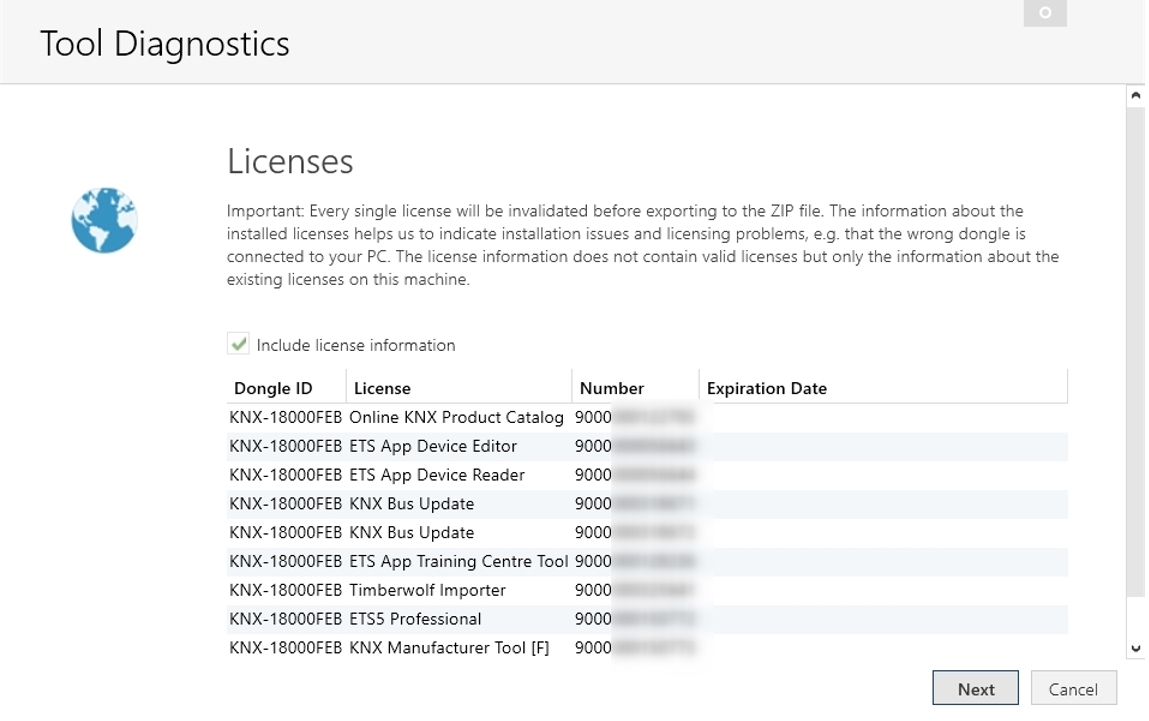 Components
To make a thorough analysis of the problem at KNX, the wizard further collects information on the build version of the ETS, the version of installed product specific software and other installed software components on your PC. Tick the checkbox to include version information on software components used by ETS.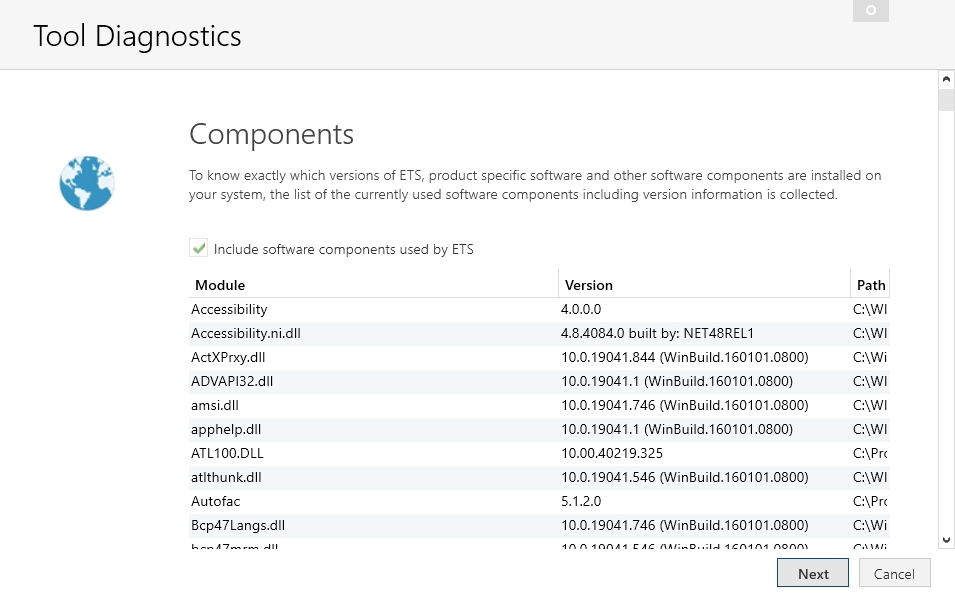 Summary
Once the 'Finish' button is pressed, the diagnostic information will be stored as a ZIP file in an output folder of your choice, which you can then provide to KNX by means of a support ticket.