In this ETS panel, all devices are displayed in one list without any categorization.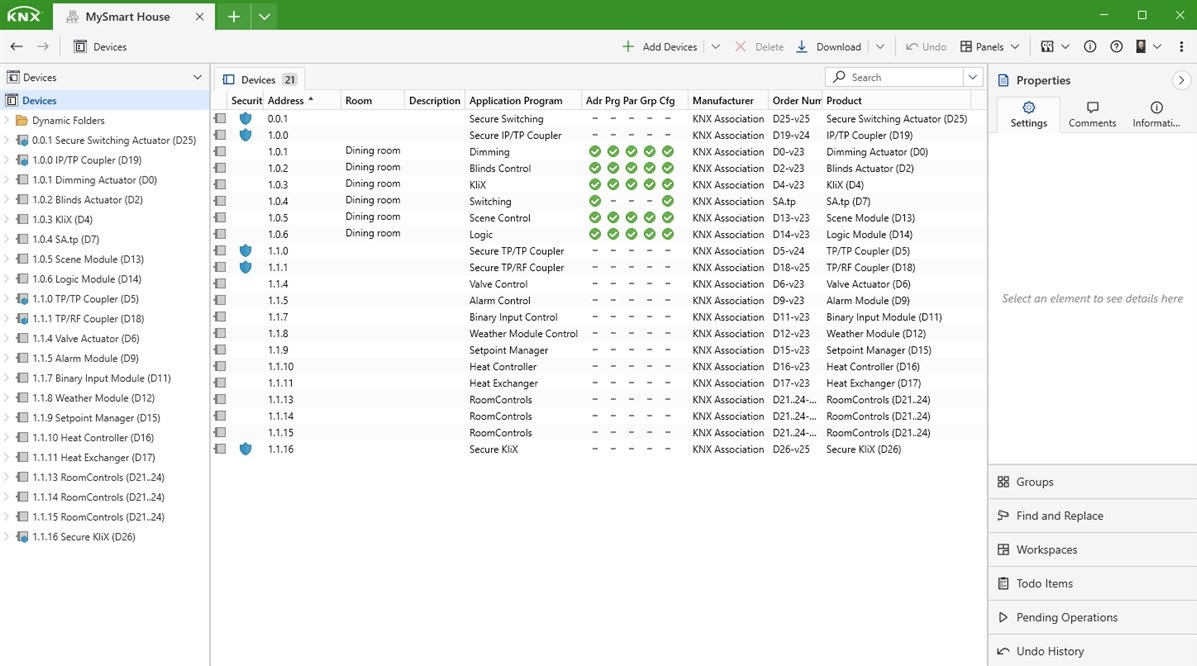 In particular, devices that are not assigned to any topology line and therefore have no assigned individual address (-.-.-) can be found using this panel. These devices are designated unassigned devices. There is also a dynamic folder in which they are displayed.
If you add a new device in this panel, the device will not automatically be assigned to a building element and/or to a bus line. The assignment depends on the settings for the current line.
In larger sized projects, the list of devices can grow quite long. In this case, it can be helpful to apply a filter function. In this panel, you can create a list of all devices of the same type without regard to their position in the building or their line assignment as in the Buildings or the Topology panels (e.g. a list of all simple push buttons, a list of all devices on the ground floor, etc.).