The project is displayed in working panels (Buildings, Topology, etc.) using a Tree view on the left part of the window.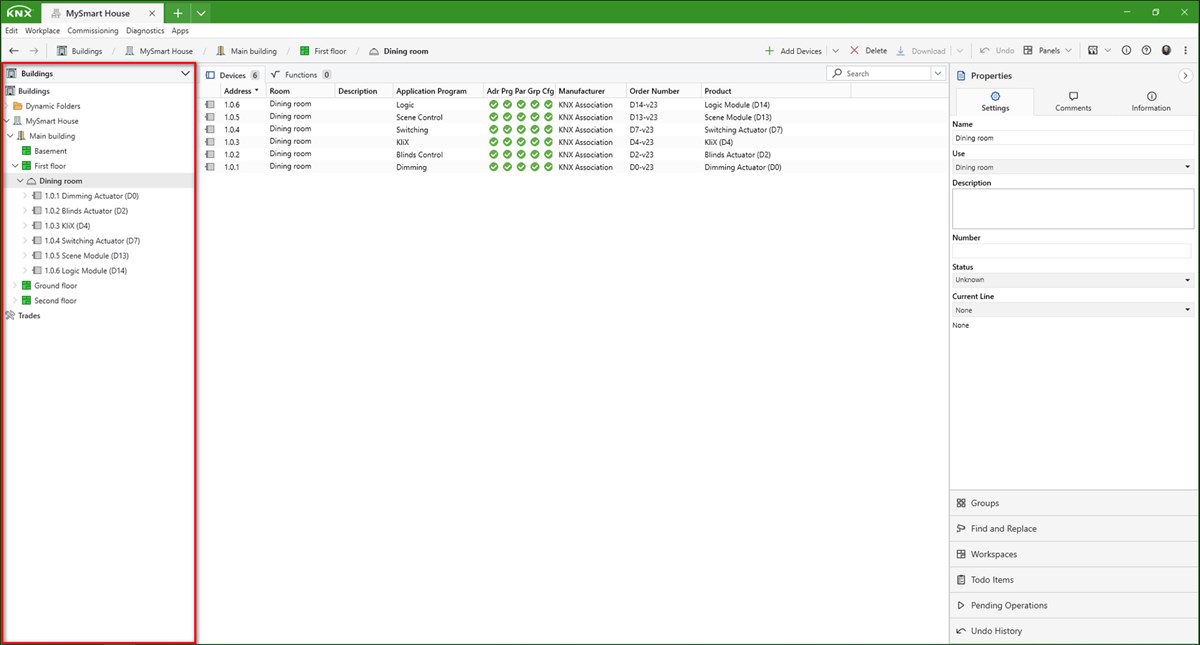 Functions
You can expand or collapse the (entire) Tree view (double-click on the right frame splitter), to expand the Tree view it is also possible to click on the collapsed bar.
You can expand or collapse any of the tree branches at any level by clicking on the small arrows on the left side of the branches' headings.
If no further arrow is displayed, the branch is completely expanded and there are no further elements located below it.
The details for elements tagged in the Tree view are shown in the List view (right half of the window). If several elements are tagged, all subordinate elements will be shown in the List view separated by a header. These headers show the context information for their corresponding list items. They also allow the subordinate items to be expanded or collapsed.