The Sidebar bundles functions and information frequently needed during design and commissioning of projects.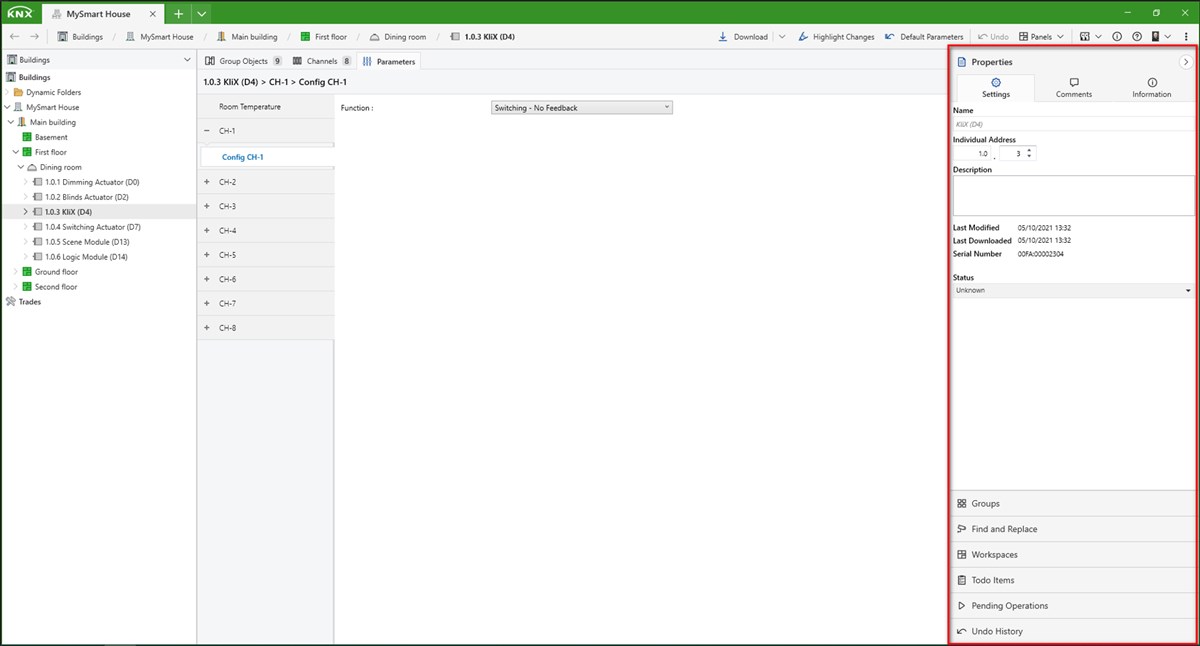 The Sidebar is always displayed at the right edge of the screen. It is not possible to switch it to the left side.
Use the symbol > at the top edge to minimize the Sidebar (only icons are shown) and use < to maximize it.
The Sidebar itself accommodates the following (view) containers.
Properties Container
Groups Container
Find and Replace Container
Workspaces Container
To Do Items Container
Pending Operations Container
Undo History Container
Keyboard input made in the context of the Sidebar is refreshed in the List view or Tree view only when you have left the respective input field (e.g. by means of a mouse click in another field). The ENTER key has no effect here.