Restarting enforces a 'reboot' of a KNX device, similar to removing a device from the bus and then hooking it up to the installation again (or removing bus power and re-powering it). The device memory and its download state will not be affected. After rebooting/re-connecting, the device will return to its normal state (which depends on the parameters set).
The Restart function can be invoked via:
the ETS Commissioning menu
a right mouse click on a device or context menu entry
The process is also shown in the Sidebar in the 'Pending Operations' container.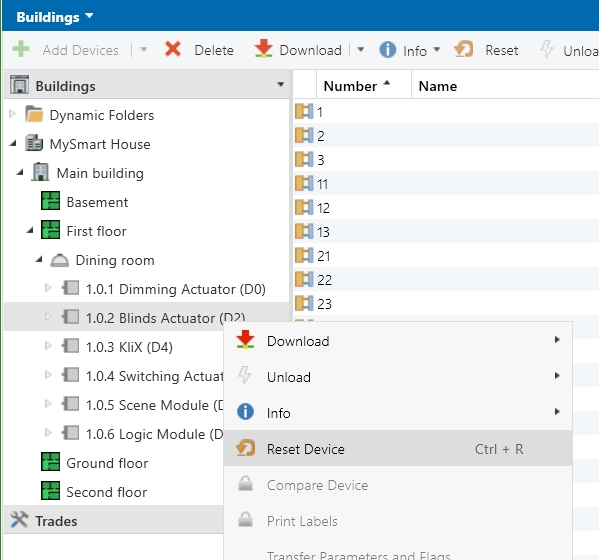 This function can also be used for several devices simultaneously (e.g. using multiple selections in the topology).