In some cases, the ProductStore folder of a specific project contains incomplete product data that prevents you from adding a new version or a corrected version. In this case, please follow the steps below to resolve the problem.
Close your affected project.
Go to the project details and perform a project compression by means of the 'Compact now' link that appears once you hover the project's file size in the Project Details.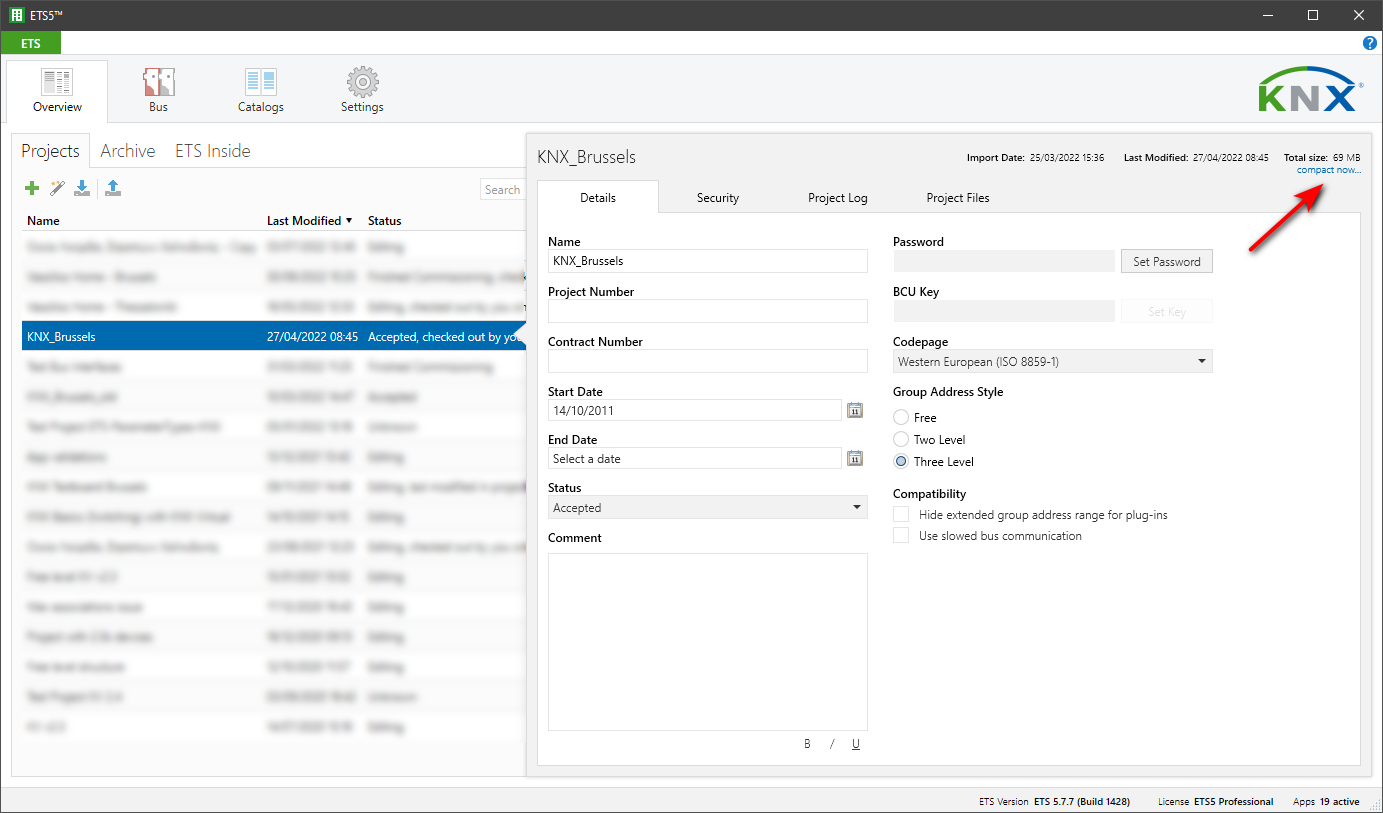 Open the project and try to add the device again.
If the above does not work, then please try those steps below:
Compact your project again as explained in the previous steps.
Change your regional format to English (See here).
Go to 'ETS settings > Data storage' and choose a different folder for your ProductStore (e.g. by changing C:\ProgramData\KNX\ETS5\ProductStore to C:\ProgramData\KNX\ETS5\ProductStore_new).
When ETS has restarted, add the device to your project.
Change your regional format back to your system's language.