What is a cookie?
A cookie is a small amount of data generated by a website and stored in a file on your computer by your browser. It is most commonly used to store authentication information, usually in the form of a single identifier called the 'session ID'. This data is sent back to the website with every request by your browser, so you do not need to authenticate yourself again. This data can also contain other information, such as the language you have selected, a record of pages you have visited or even items stored in your shopping basket in the case of a web shop.
Why does MyKNX use cookies?
MyKNX stores three kinds of cookies:
One set of cookies is used to analyse the usage of the website and to identify which parts of the website are the most popular and which messages need clarification.
Another cookie stores the authentication information, this cookie is configured to expire as soon as you close your browser.
The third cookie tracks whether you have seen and accepted our cookie policy. This cookie is persistent, and allows the website to determine if it needs to attract your attention to our cookie policy or not.
Are the cookies used by MyKNX affect my privacy?
MyKNX uses cookies anonymously: none of your credentials are associated with the information stored in the cookies used by MyKNX. See more details in the KNX Association's general Privacy Statement here.
What do I do if I don't want these cookies?
The public pages of MyKNX are freely accessible, even if you refuse our cookies. However, if you want to use the full functionality and access your account, you will at least have to accept the cookie storing the session identification.
KNX recommends that you browse the internet with a recent browser. Not only will you have a better experience, it also allows maximal protection against potential security threats. In addition, there's a set of options a user can customize at any time, either automatically shown at first time landing on MyKNX: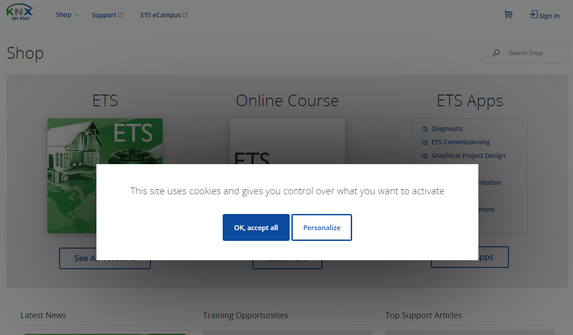 or by expicit recall from a user action on the footer of any MyKNX page:
In both cases a more details modal cookie frame is shown to let the user opt in for the favourite settings: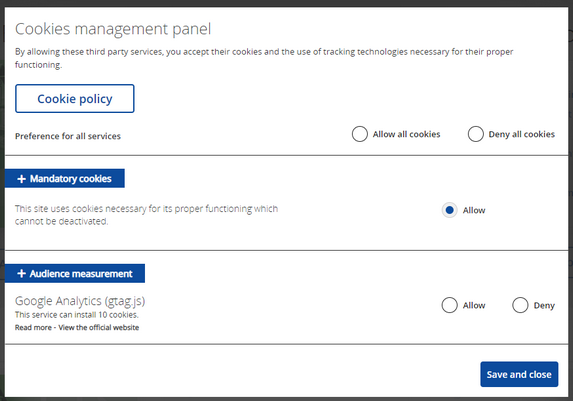 KNX Association is not able to provide assistance to manage the user's cookies.